GoldOller Acquires Two Communities in Greater Daytona Beach, Florida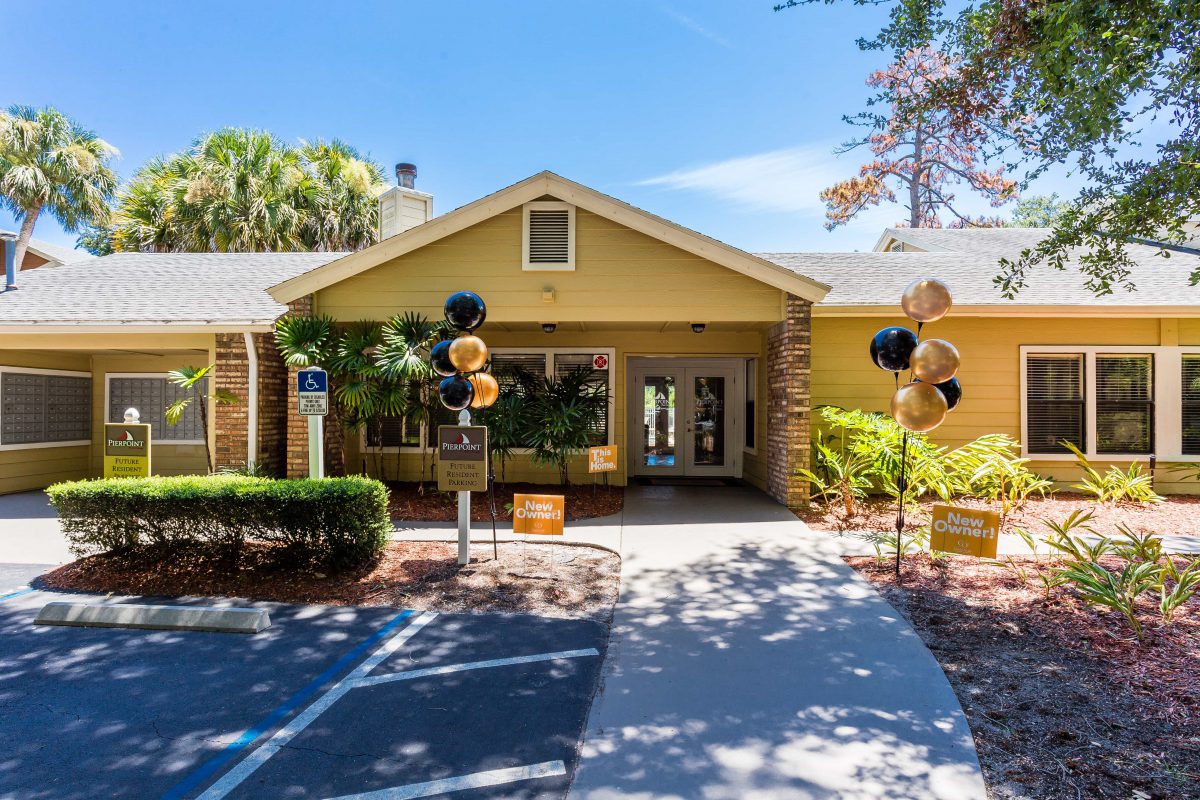 PHILADELPHIA, Oct. 4, 2016 /PRNewswire/ — GoldOller Real Estate Investments announced the acquisition of the 208-unit Pierpoint Apartment Homes and the 170-unit The Groves both in Port Orange, FL, adjacent to Daytona Beach. With these latest acquisitions, GoldOller now owns and manages more than 3400 rental apartments in nine communities in North and Central Florida. Both Pierpoint and The Groves enjoy high occupancy and consistent financial performance. GoldOller will make extensive capital improvements to the clubhouses, landscaping, amenities and exteriors as well as interior upgrades.
"We welcome Pierpoint and The Groves to our growing portfolio in Florida and are thrilled to expand our presence in the Daytona Beach area where we continue to have great success with our Ocean Oaks Community," said Richard Oller, Chairman and Co-Founder of GoldOller. "Now with three beautiful communities in the close proximity, we can leverage our management resources and deliver an enhanced experience to residents," Oller said.
According to Jill Hinton, GoldOller's VP of Operations, "Our teams hit the ground running and have already begun introducing our signature Life on the GO amenities and programs at both properties.  As always, our goal is to create a sense of community and ensure that every resident truly feels that This is Home," Hinton added.
Jake Hollinger, GoldOller partner and COO, said: "As our portfolio continues to grow throughout the United States, so does our enthusiasm, creativity, and commitment to our residents. Our extraordinary team knows how to deliver results by creating a unique experience at each property from day one. They love the opportunity each new acquisition presents."
About GoldOller
www.goldoller.com
Formed in 2008 by industry veterans Richard Oller and Jeffery Goldstein, GoldOller is an emerging leader in the multi-family housing industry and an innovative owner-operator of apartment communities throughout the United States. GoldOller owns and operates apartment communities in 17 States valued in excess of1.5 billion dollars, containing about 14,000 units.
Multifamily Management Services, a GoldOller affiliate, provides third party management to communities containing about 30,000 units, while other affiliates develop, own, and operate condominium, office, hotel, industrial, and retail assets. GoldOller has corporate offices in Philadelphia and New York City, as well as regional offices located in Kansas City, Atlanta, and Orlando.
View full article herehttp://www.prnewswire.com/news-releases/goldoller-acquires-two-communities-in-greater-daytona-beach-florida-300338288.html
---